The purposes of our brand protection activities
Why must Counterfeit goods be eliminated?
Our fight against counterfeiting
We are committed to eradicating counterfeits. Our efforts include market research to actively discover counterfeiting, petitions for seizure by Customs Authorities, requests for raids, and judicial actions. Our goal is to take additional steps to monitor distribution channels while working to eliminate counterfeits and to ensure that all of our customers use genuine YKK products.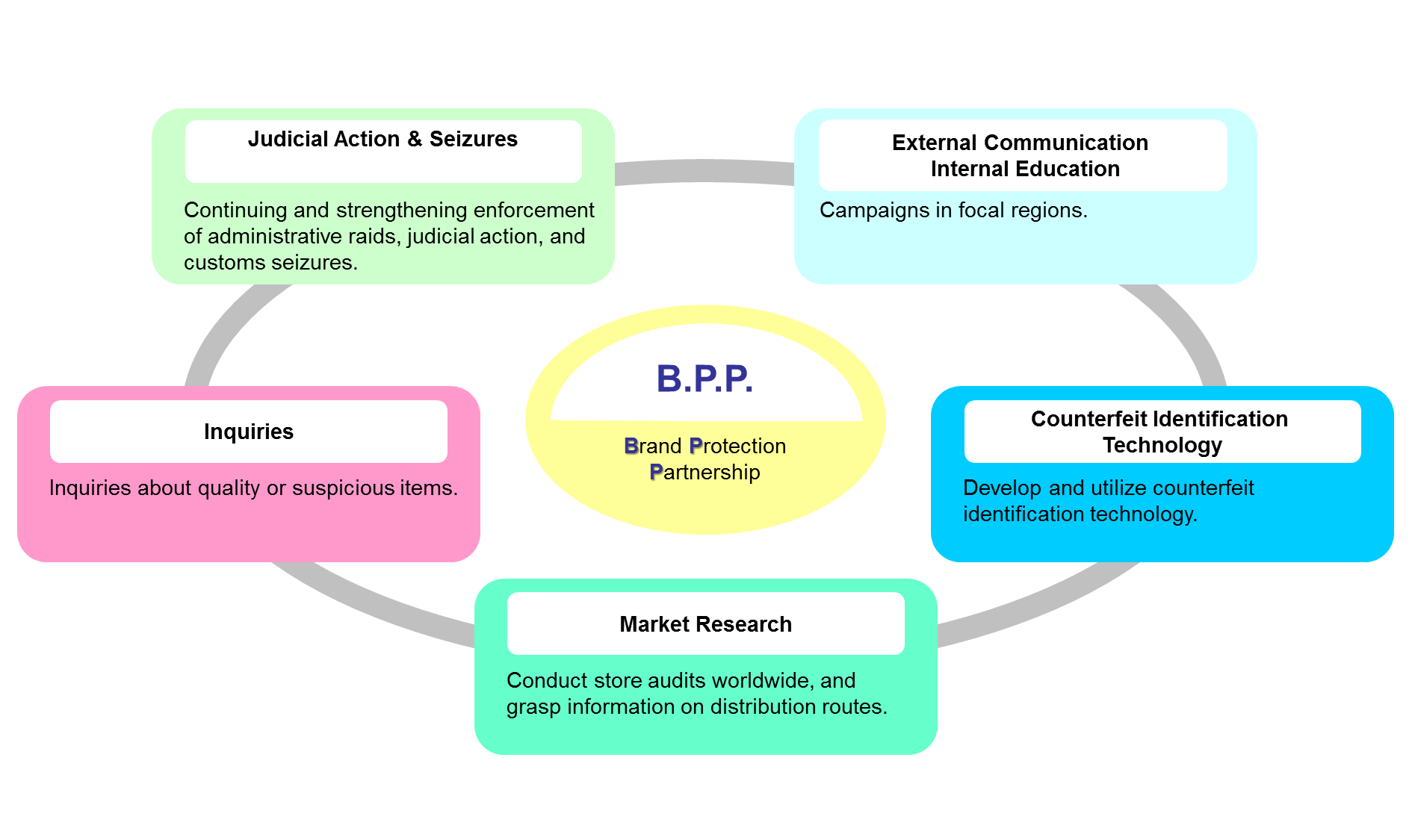 Global Anti-Counterfeit Activities
※Click to see more details
Brand Protection Partnership