YKK Worldwide Network
Many manufacturers are now producing in multiple locations around the world as the globalization of manufacturing continues to expand.
Maintaining stable and constant quality has become one of the key concerns for many global manufacturers. In order to support these companies, YKK has set up YFS - YKK Fastening Standards to provide products of the same quality level, wherever and whenever they are purchased.
Each YKK production site conducts various quality tests and reports the results to Japan HQ on a regular basis in order to maintain and assure constant quality level.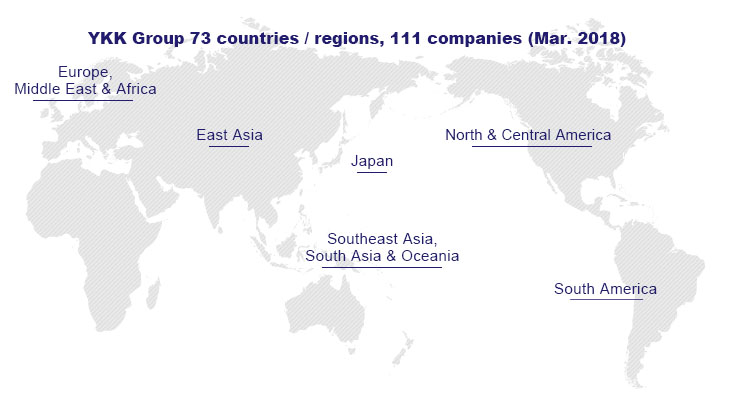 YKK also abides by laws and regulations around the world concerning safety, environmental, and social issues to meet customer requests from various regions. We have been reinforcing our quality management system, and in some cases, have developed specific products to meet certain laws and regulations.